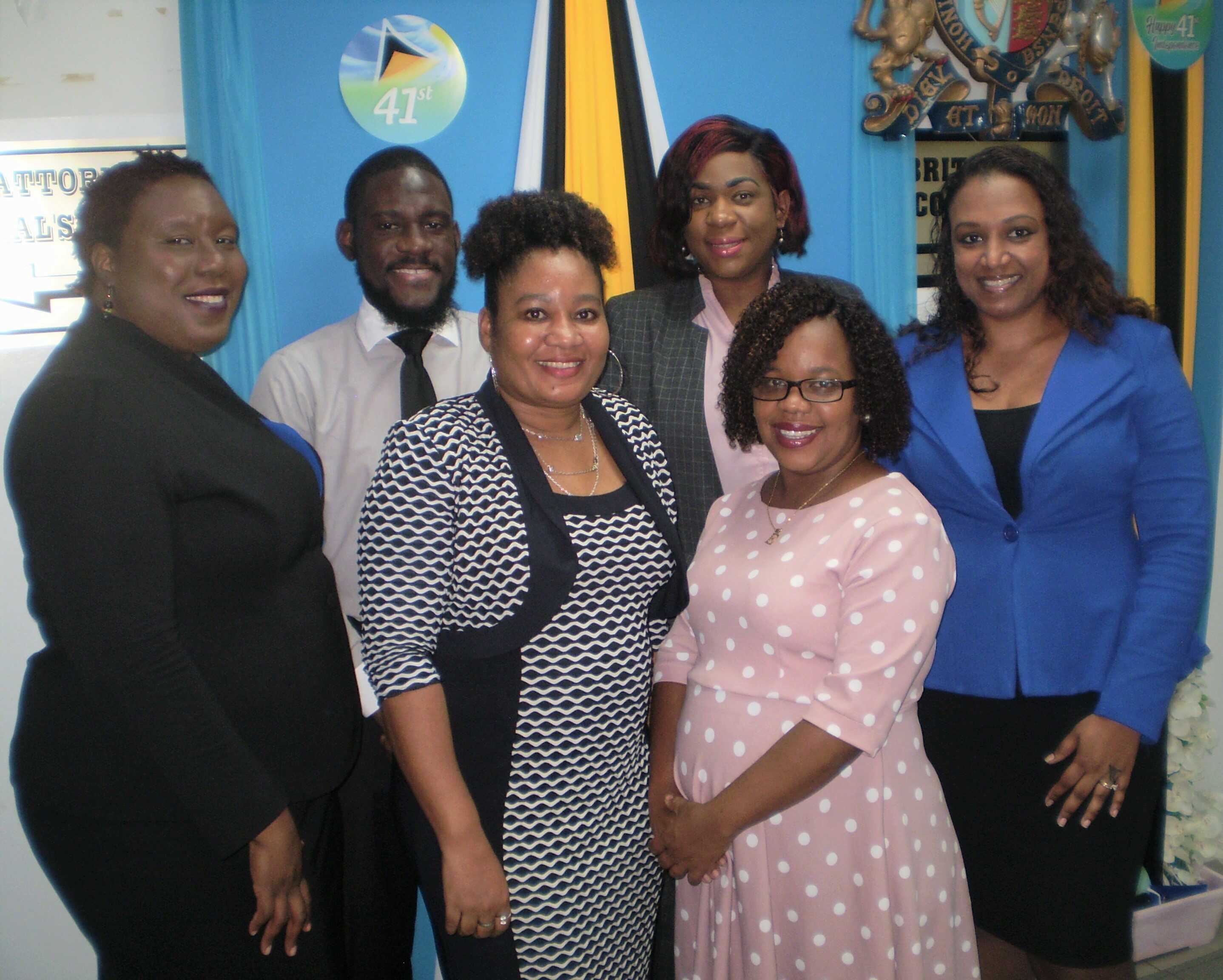 The Legislative Drafting Unit (the Unit) is accountable to the Attorney General for the drafting of legislation (in the form of a Bill or Statutory Instrument) or the approval of laws prepared by other Government Ministries or Departments and regional bodies including the Organization of the Eastern Caribbean States, the Caribbean Community and the Eastern Caribbean Central Bank, for the periodic revision of the Revised Edition of the Laws of Saint Lucia as the Attorney General is the Law Revision Commissioner under the Revised Edition of the Laws Act, Cap. 1.07 and the interpretation of laws.
The Unit works closely with the National Printing Corporation in relation to the publication of legislation and Parliament by advising the Attorney General during the passage of a Bill in Parliament.
Presently, the Unit has six staff members which include the Director of Legislative Drafting, Deputy Director of Legislative Drafting and a Legislative Drafter II who are all attorneys-at-law.
Organizational Chart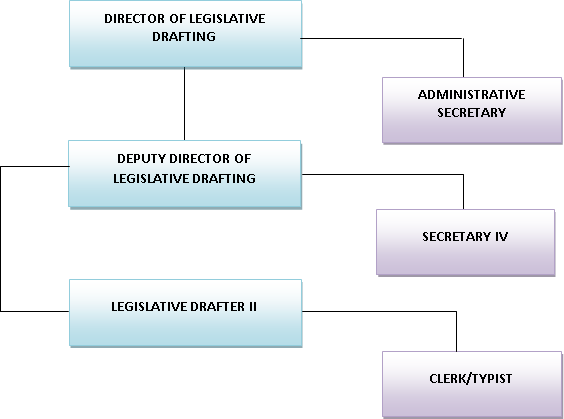 Objectives of the Legislative Drafting Unit
The key goals of the Unit are:
To ensure that Bills and Statutory Instruments drafted conform to legislative drafting norms, complies with the Constitution of Saint Lucia, other laws and the policies of the Government of Saint Lucia.

To reduce the accumulation of alterations and of newly-made laws by textually up-dating, introducing and reprinting the laws into the Revised Edition of the Laws of Saint Lucia.

To provide access to the Revised Edition of the Laws of Saint Lucia.

To construe the meaning in legislation using the rules of statutory interpretation.

To assist the National Printing Corporation with preparation of legislation in the appropriate software.

To attend the sittings of Parliament.